Good price, great quality
Anytime, anywhere with Quadcept
You can manage your PCB data such as layout, parts, manufacturing drawing,
CAM on Quadcept server instead of saving them in your company network. Many companies
teamUser Management / License Usage Analysis
Eliminate unnecessary cost, maximize investment
You can review users and analyze license usage. It is important to eliminate unnecessary cost by not having more licenses than needed and understanding what is truly needed for your company. By using "team" you can review license usage for each license holder allowing you to assess the right number of licenses to own.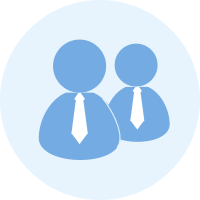 myAreaParts and File Management
Anytime, anywhere cloud storage
You can save your parts and PCB data real time on Quadcept's secure server and access wherever, whenever you want to. Your parts are compared with Quadcept's parts library. You can look at newest information o parts such as part ID, production lead time, specifications, stock, and discontinued parts during PCB design.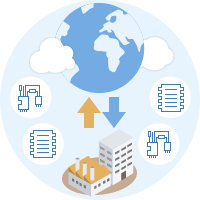 progressProgress Management
Project At-a-Glance
You can manage all steps involved in PCB development from schematic to PCB design, PCB fabrication, parts procurement, and PCB assembly. You can easily compare changed between different revisions and review every step of the way or overall progress. You can also utilize the "Approval" feature.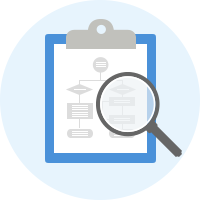 approvalApproval Feature
Efficiently approve steps and avoid delays
The "Approval' features makes it easy to approve design. A designer can send all necessary files to manager for approval by setting the contents for approval, deadline, and person required for approval.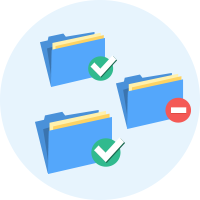 knowledgeKnowledge Base Data
Knowledge base data available online
Any comments uploaded to Quadcept Knowledge Base is saved and made available online. Engineers can search the data base to seek answers to design related questions. By utilizing Knowledge Base, you can enhance design capability, increase company productivity, make swift decisions, and improve overall work flow.