Quadcept : Screen Layout
Menu Bar
You can execute a function by selecting the function that you want to execute from the pulldown menu with the mouse.
The right side of the Menu Bar shows the directory, file name, and ID of the currently opened document so you can confirm the information of the active document.
Menu Bar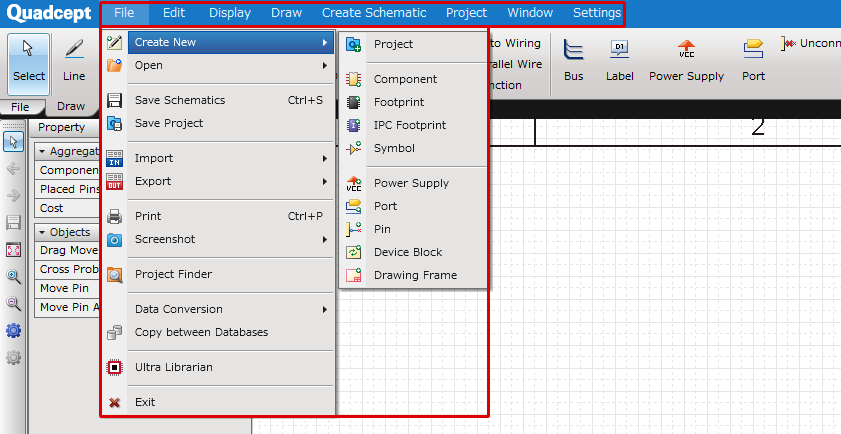 For more details about IDs, refer to ID Management.