Quadcept : Screen Layout
Quadcept Screen Layout
The following will explain the names and roles of Windows and Bars that are used in Quadcept.
In Quadcept, you can customize the menus (Ribbon Menu, Toolbar, Shortcut Keys) and window positions in order to adjust the layout according to your work conditions and preferences.
When changing from a CAD that you are used to using, it is important that designers are able to have the same operability.
By creating an optimal user environment for designers, design work can proceed efficiently.
---
Screen Description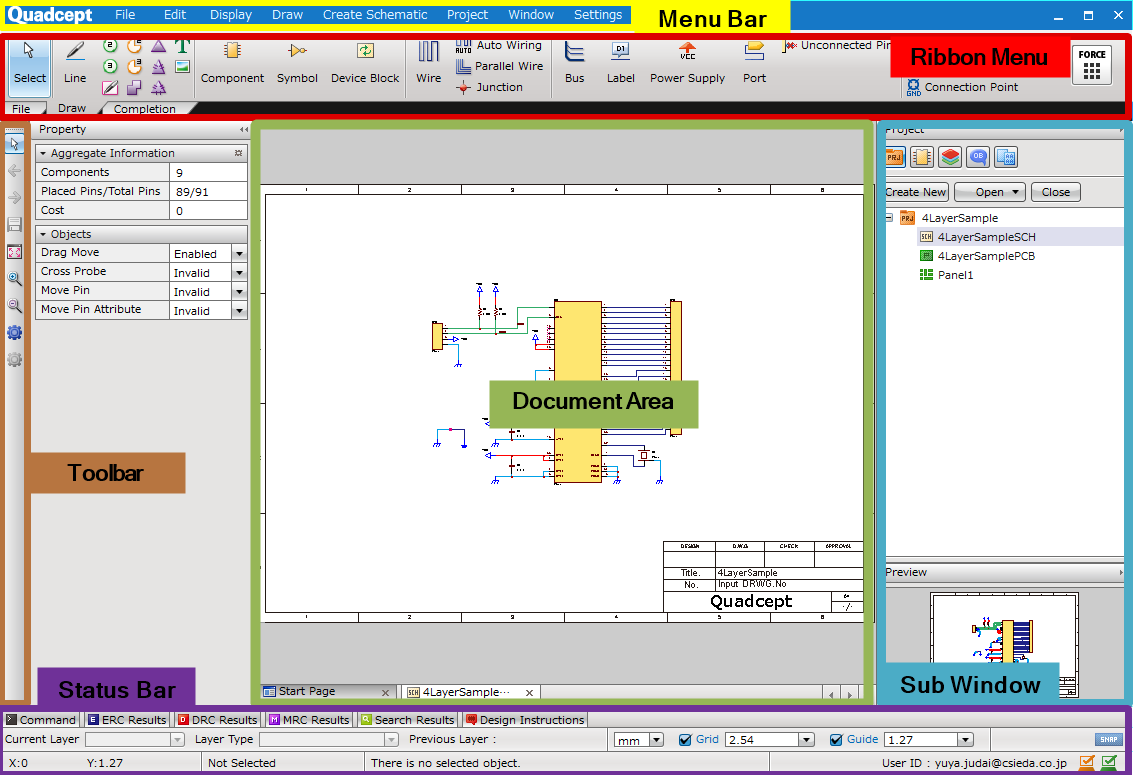 | | |
| --- | --- |
| Item | Content |
| | This is the area of the main design screen. |
| | Pulldown menus open and functions can be selected. |
| | Ribbon tabs are created and functions can be select with a single click. |
| | This is the customizable toolbar for organizing commands. |
| | This shows the current work status, and the items can be changed. |
| Sub window | In the Sub Window, windows for various contents such as properties, projects, and components can be displayed or hidden according to the need. |
For more details about changing the window layout (Docking/Floating), refer to Changing the Window Layout.