Quadcept : Before Starting
Sending and Receiving Files
If you want to pass design data/component data outside the company or to other users, used a Quadcept file (*.qcom).
A Quadcept file (*.qcom) is an intermediate file for sending/receiving.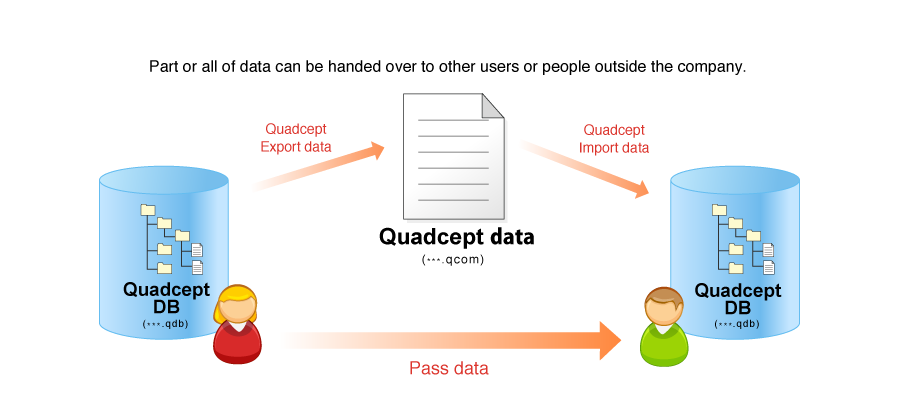 1. Because the creator, time period, and design data are permanently linked, it is possible to prevent overlapping registration by checking for unnecessary components
2. By linking with the TEAM (User Management System) function, it is possible to clarify when, where, and by whom a component was made
3. By linking with My AREA (Component/File Management System), it is possible to clearly confirm which data such as components data is used for what board data.
4. Progress management of design data with the same ID will be possible. * Because of data linking, progress can be clarified.
5. Management of new/old design data with the same ID is easy, and differences can be extracted.
  * Possible to easily acquire revision history/version history.
6. Because of database management, speedy search is possible.
?For more details about the operation method, refer to Exporting Quadcept Files, Importing Quadcept Files, and Sharing Quadcept Files.