NET CHANGER
About NET CHANGER
NET CHANGER is a online web-based service to convert / compare netlists. It's free!!
※To use this service, you need to register a free account.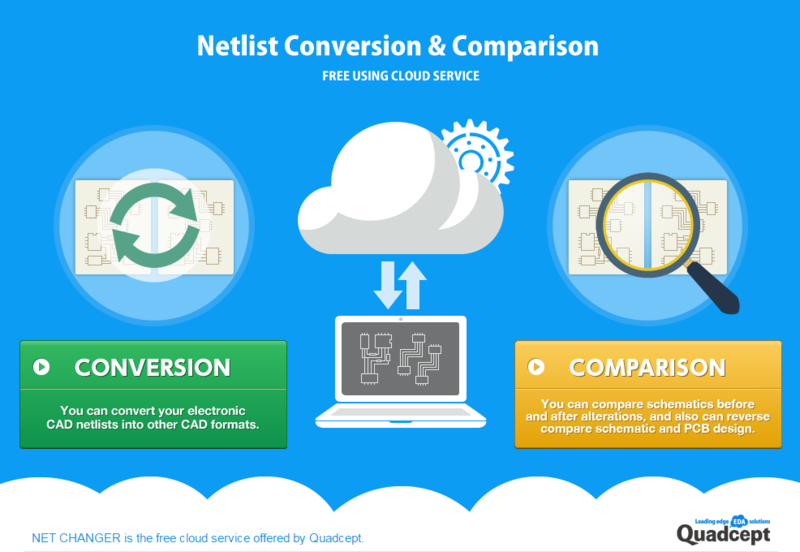 Function
Content

You can convert your electronic CAD netlists into other CAD formats.

You can compare schematics before and after changes, and also compare schematic and pcb design.
We have various comparison options for you to get desired comparison result.
Marks used in the manual
Here we describe the marks used in the manual.
| | |
| --- | --- |
| Mark | Description |
| | Represents part name. |
| | Represents reference. |
| | Represents component parameters such as value, rating/constant. |
| | Represents net name. |
| | Represents pin number. |
| | Represents single byte space character. |
| | Represents items required as part of the format but not processed on the NET CHANGER. |
Please check available formats here.
※Attention※
・A large volume of netlist data (more than 1 MB) may not be processed.