Quadcept : Creating Components
STEP 8: Registering Swap Information
It is possible to perform Swap Pin and Group Swap when designing a PCB by registering swap information to a pin.
The following will explain the swap registration method.
Registering Swap Information
If there is no need to swap, it is possible to skip this item.
---
Swap Pin / Group Swap Rules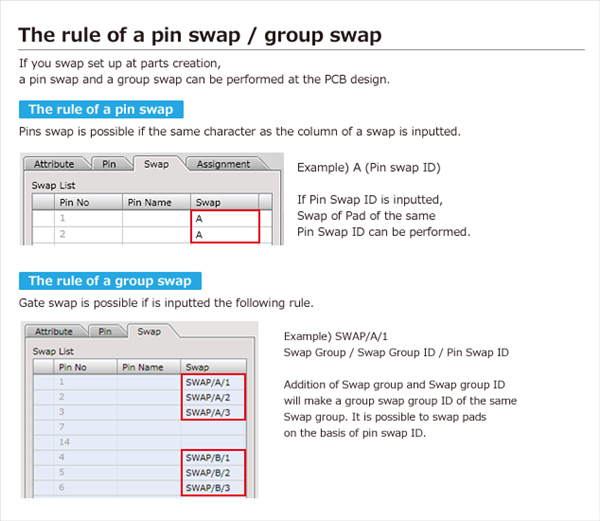 If a symbol with the same shape is registered at gate registration, swap will be set automatically.